General Overview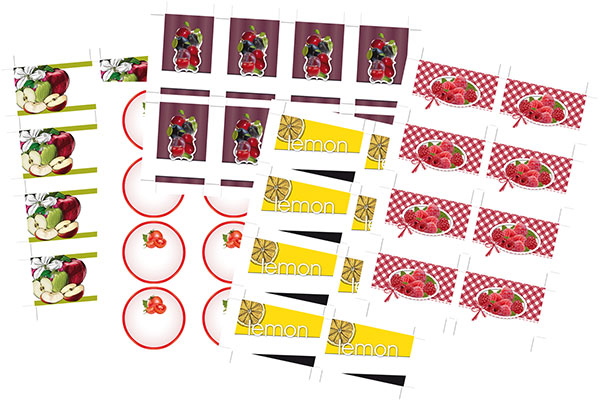 The best thing about preserve labels (other than their unique and stunning artwork) is that one single purchase equals a lifetime of beautiful preserve labels for you to use and enjoy.
Each preserve label design is laid out in a single page format in either A4 (210mm x 297mm) or US Letter (8.5in x 11in), downloaded as a high resolution PDF in CMYK (professional print preferred) format. There are eight labels and/or swing tags per PDF product sheet.
As our labels sell worldwide, finding label manufacturers on a global basis proved difficult, so we supply artwork on a single PDF sheet (A4 or Letter) for you to print on your own desktop printer or you can take to a professional printer for output.
A copywriters watermark appears on all the artwork on the website, however, your purchased download will not have this watermark.
Preserve Label Sizing
If printed at 100% the dimensions of each label are 88mm x 54mm or 3.46in x 2.12in. Most of the labels have a 1.5mm (0.06in) trim line all around making the final label size 85mm x 51mm or 3.35in x 2in.
Depending on your jar (or product) shape and size, you can select and buy whichever label orientation … landscape or portrait … suits your product best. The label size is the same; it's just the orientation that differs.
The labels are designed to suit the average preserving jar size, however, if you need smaller labels you can simply program your printer to re-size accordingly (i.e.: print at 75% of actual size etc.). Some common percentages below outline the final printed size of your label.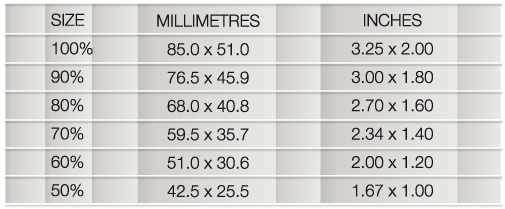 Printing Specifications and Recommendations
All labels are laid out on A4 or Letter size pages. All you need to do is purchase label stock (one sheet per page) and print them yourself. There are many types of stock finishes, from uncoated stock (great for writing on) to matt or high gloss coated stock (which requires a permanent marker style of ink).
You can always import the press ready PDF download file into another program (such as Word, Photoshop or InDesign) and type your preserve information over the artwork. Of course, the very nature of home made preserves means a hand written label can add character to the product. The decision is all yours.